Patient rehabilitation with manual and technological techniques.
Comprehensive and efficient procedures in the patient intervention.
Personalized treatments based on each patient's needs.
Guaranteed customized and professional services.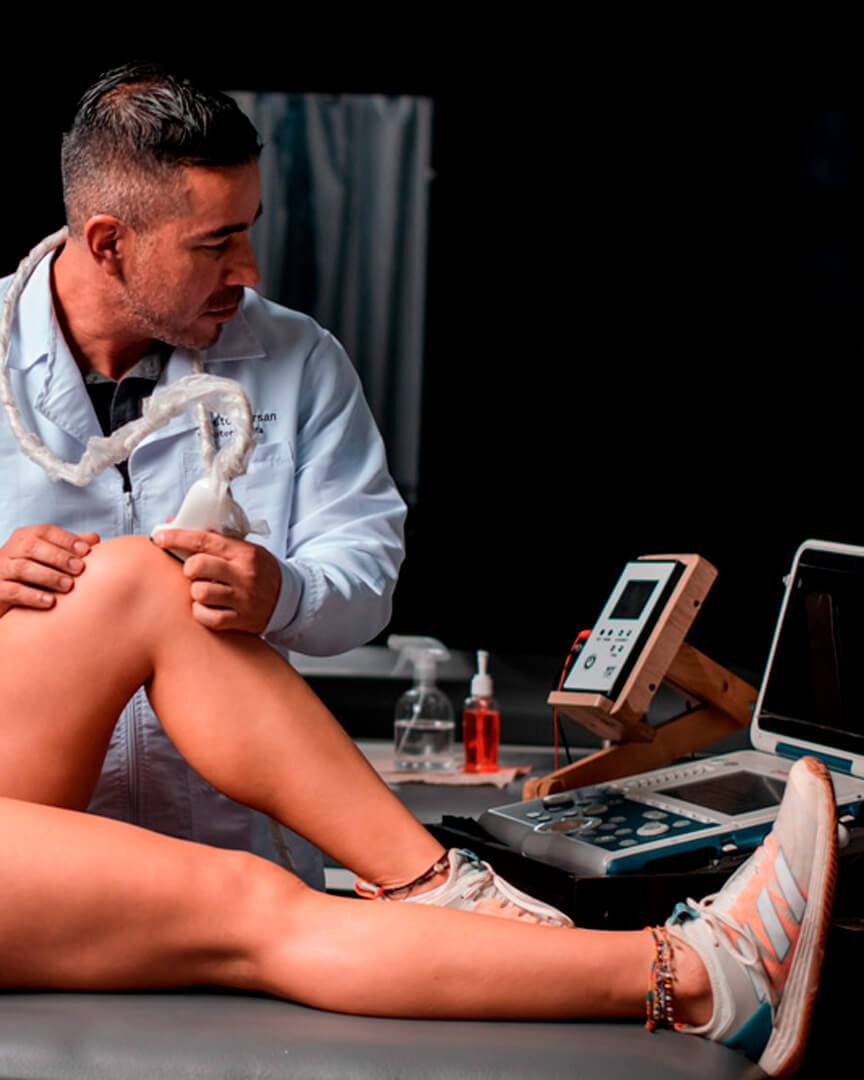 musculoskeletal ultrasound
It is a dynamic and very effective tool included in the physical examination of the patient to evaluate the injured tissue comparatively and in real time. Therefore, this ultrasound allows to adequately design a physiotherapy program and assess the tissue evolution in the following sessions.
Skeletal muscle percutaneous electrolysis
It is a technique part of invasive physiotherapy which consists of the echo-guided application of a galvanic flow through an acupuncture needle that produces a local inflammatory process which allows the soft tissue repair though galvanotaxis and phagocytosis.
Ultrasound-guided percutaneous neuromodulation
It is the electrical stimulation of a peripheral nerve at any of its points or of a muscle at any motor point using an acupuncture needle through ultrasound guidance with a therapeutic objective.
ultrasound-guided dry needling
It is a technique part of invasive physiotherapy in which an ultrasound-guided acupuncture needled is introduced into the body. The purpose of this technique is to use the needle stimulation effects in the patient without injecting or extracting any substance.
clinical acupuncture
Clinical acupuncture is a technique part of invasive physiotherapy that adapts the therapeutic modality of Traditional Chinese Medicine in which needles are inserted intro certain body anatomical points. The purpose of this technique is to reestablish the energy balance of the meridians improving the patient's health.
MANUAL THERAPY
This is a specific technique applied manually and/or with instruments to treat pain and other symptoms of neuromusculoskeletal dysfunction of the spine and limbs.
Tissue manipulation by instruments (kinetic)
This new therapy is especially designed to treat musculoskeletal injuries such as movement and myofascial restrictions as well as fibrosis amongst others. Our staff is fully trained to provide our patients with excellent service and assistance.
Cupping
Cupping's basic principle is the use of a suction cup on the skin in order to cause a vacuum effect to improve local vascularization of the area, and thus allow a greater oxygen and nutrient flow as well as a greater withdrawal of catabolic and waste substances.
Specific strengthening
Hand in hand with our coaches, we carry out strengthening processes to meet the different needs of our clients in order to help them develop greater capacity in their specific sports area or in their daily life. We have a variety of instruments and techniques to perform these workout sessions at our best.
Neuromuscular bandage
The effects of this procedure have an impact on muscles, tendons, ligaments, joints, and the nervous system as it optimizes lymphatic and blood circulation to recover the body's "self-healing" ability.
SHOCKWAVE THERAPY
This treatment is based on the use of an acoustic wave which delivers high energy to painful points and musculoskeletal tissues with subacute, sub-chronic, and chronic conditions. The energy promotes regenerative and reparative processes in tendons, muscles, and other soft tissues.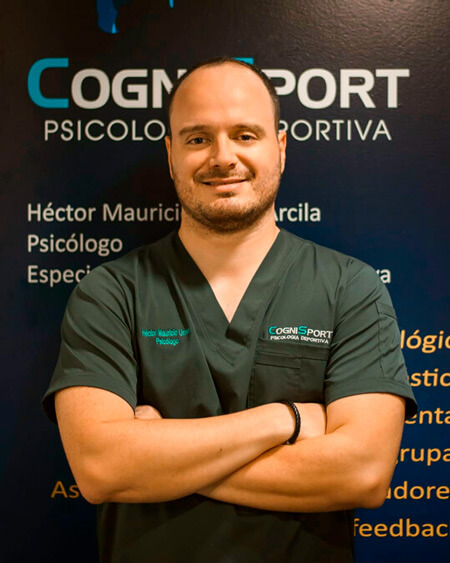 SPORTS PSYCHOLOGY
Sports psychology is one of the four pillars of sports preparations along with physical, technical, and tactical aspects. Therefore, in order to aid our clients with the different mental variables that directly influence them in the competitions, we offer assistance in the area of sports psychological care using our methodical axis of evaluation, diagnosis, intervention, and monitoring processes through different tools and practices.
For more information or to schedule an appointment,
leave a message and we will contact you soon.